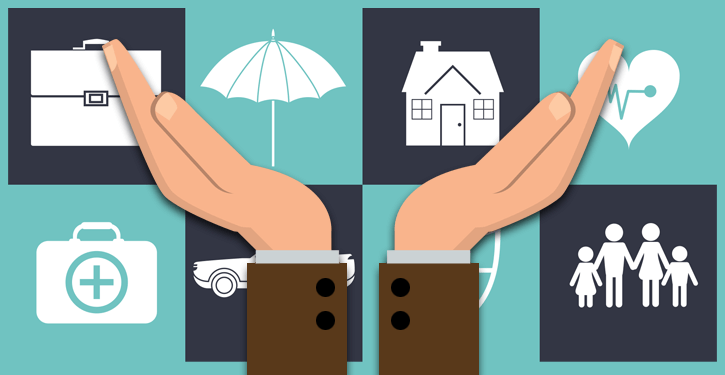 With the availability of so many insurance policies, picking the right ones for you and your family can be confusing and intimidating at the same time. There are so many insurance providers offering different types of insurance policies that you get overwhelmed while choosing the right one. Here is the list of the policies that you must have to safeguard your loved ones and ensure financial security:
Life insurance – One of the most important policies to have for parents is life insurance coverage. Life insurance protects your family members financially after your death. Insurance coverage is critical if you have dependents like spouses, children, or partners who are dependent on you. If your death may result in financial hardship for your close ones, then you should have life insurance to protect them financially. You should have enough insurance to cover your income for a long duration. Mostly, having coverage with ten times your salary is enough for the families.
There are various types of life insurance plans like term life insurance plans, whole life insurance, etc. You should check online plans and pick the one that suits you the most so that you can provide enough coverage to your family members.
Disability insurance – You must be protected from the loss that can occur due to permanent disability. Disability not only takes your income away rather it also costs you as you may also need assistance depending on the type and nature of your disability.
Health insurance – Health insurance is another very important insurance that you must have as one week stay in a private hospital can charge you lakhs of Rupees. Additionally, you will also have to pay for doctor's visits and medicines.
Car insurance – You can get involved in an accident at any time, so it's better to have car insurance as it will protect you from the liability of running into other vehicles. You should also have comprehensive insurance for your car so that you can get coverage when someone else runs into you and damages your car.
Home insurance – Home insurance protects your home when something unexpected happens. It is also required if you want a mortgage. Without the insurance in place, you will have to pay for repairs and replacements from your pocket if something happens to your home or belongings.
Child insurance plans – The best child plan offers comprehensive benefits to the child by providing the insurance coverage to the child during the eventuality and by helping in meeting the future education expense of the child. With the high inflation rate and sky-high education costs, having a child plan is a good idea so that you can have peace of mind.
If you love your family, then you must have the above-given insurance to safeguard your family members. Insurance not only covers your and your family's financial needs but also provides you the peace of mind.